1 Harley 6x Gray Female OEM Molex MX150 connector+terminals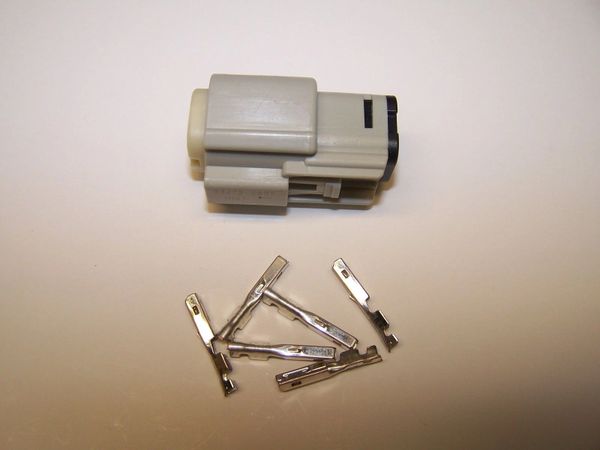 1 Harley 6x Gray Female OEM Molex MX150 connector+terminals
THIS LISTING IS FOR ONE (1) 6X MOLEX FEMALE ELECTRICAL CONNECTOR IN GRAY. PRICE INCLUDES FREE SHIPPING IN THE USA

These are the OEM connectors used on Harley Davidson motorcycles and many other vehicles in different areas for cars, trucks and equipment from the early 80's to today.
We use them mostly on Harley handlebar switch wiring from 2006 to today.
We also sell many other wiring products for Harleys and other vehicles from 1982 to today read below to see only some of our other products.
We also sell many other connectors and wiring products like extension kits for Harleys from 1982 to today, OEM terminals, shrink tube, PVC sleeve braided stainless steel coverings, wire by the foot, crimp tools. Stainless steel braided hose, chrome clamps, crystal clear PVC shrink and much more.
NOTE: BLACK AND GRAY CONNECTORS ARE NOT INTERCHANGEABLE THEY DO NOT MATE.
We also sell connector kits and individual connectors and terminals along with tooling for the following;
OR GO TO OUR STORE AND CHECK OUT ALL OUR OTHER ITEMS
MOLEX MX-150
DEUTSCH DT SERIES
AMP/TYCO MULTI-LOCK
AMP/TYCO MATE-N-LOK
WAGO
POSI-LOCK
HEAT SHRINK CONNECTORS IN BUTT, RING SPADE AND BULLET
VINYL CONNECTORS IN BUTT, RING SPADE AND BULLET
All of our products are geared toward Harley Davidson but can be used on many other vehicles and other applications.
WE MAKE AND SELL HARNESSES AND COMPONENTS FOR ALL HARLEYS.
WE ALSO HAVE OVER 50 STRIPED COLORED WIRES IN 16,18,20 AND 22 GA  FOR ANY OF YOUR WIRING PROJECTS WITH NO MINIMUM FOOTAGE REQUIRED FOR PURCHASE .
SAME GOES FOR SHRINK TUBE, STAINLESS BRAIDING, BLACK FLEX BRAIDING, PVC SLEEVE AND CLEAR PVC SHRINK.
Featured Products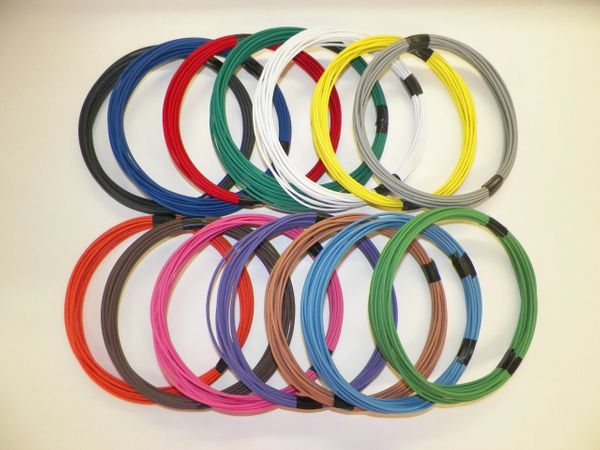 16 gauge GXL wire - Individual Solid Color and Size Options
$7.49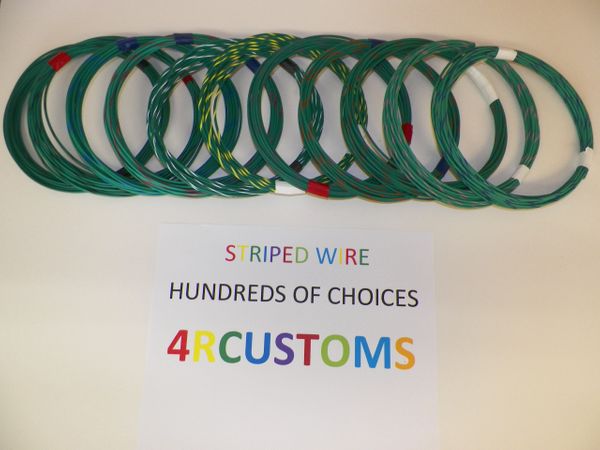 GREEN 18 gauge GXL wire - with stripe color and length options
$7.99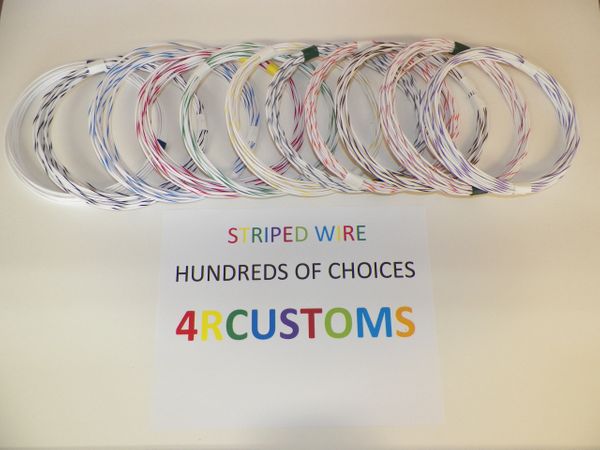 WHITE 16 gauge GXL wire - with stripe color and length options
$8.49