LIGHT GREEN 16 gauge GXL wire - with stripe color and length options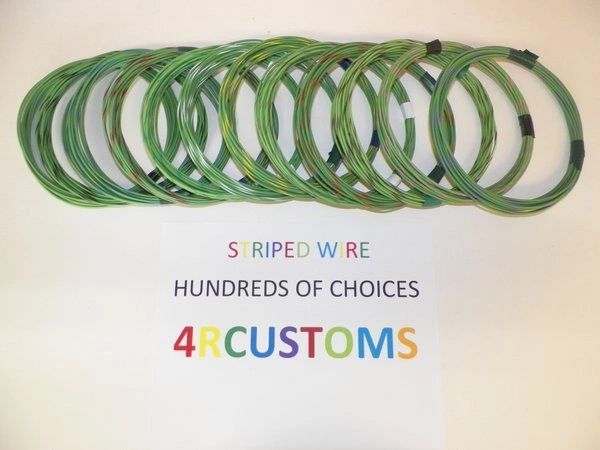 LIGHT GREEN 16 gauge GXL wire - with stripe color and length options
This listing is for 16 GXL LT green wire (LT green is the main color) with 11 stripe color options in your choice of either 10 foot, 25 foot, 50 foot coils, or 100 foot spools.
If you want the solid color we have a solid color listing to choose from so go here
https://4rcustomswire.com/products/copy-of-12-gauge-gxl-wire-individual-color-and-size-options-copy-of
 We also have listings for other main colors with stripes.
 Note that we stock 157 different colors in 16 GXL, 18 GXL and 20 TXL wire.
 You can choose from 14 solid base colors and pick the striped color you need,
 Thanks
4rcustomswire
16 GXL SPECS
GXL-16 Automotive Wire Specifications: (subject to change without notice)

AWG Size

16

Conductor Stranding

19/29

No. of Strands

19

Strand Size

29

No. of Cond.

1

Nom. Insul. Thick. (in)

0.023

Nom. O.D. (in)

0.1040

Approx LBS/MFT

11.50

SAE Spec

SAE J-1128

Ford Spec

M1L-85B

Chrysler Spec

MS-8900

Min. Temp

-40°C

Max. Temp

125°C

Cond. Material

Bare Copper

Insul. Material

Cross-Linked Polyethylene (XLPE)

Copper LBS/MFT

7.4
Featured Products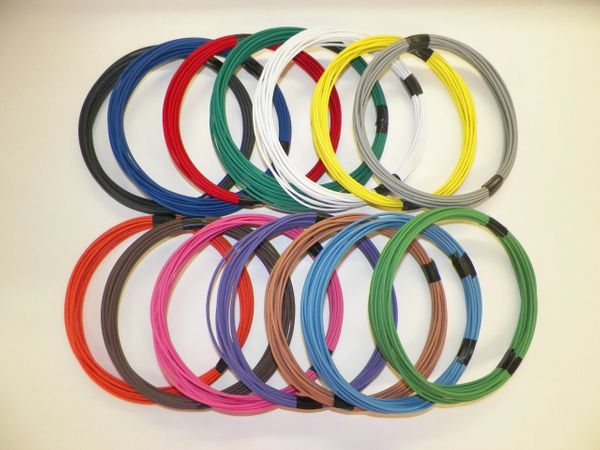 16 gauge GXL wire - Individual Solid Color and Size Options
$5.75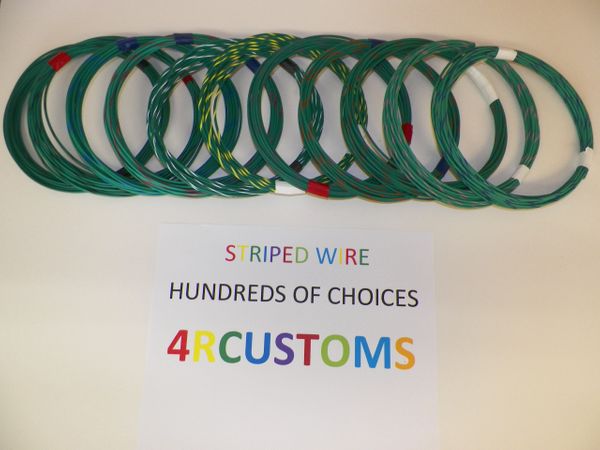 GREEN 18 gauge GXL wire - with stripe color and length options
$5.65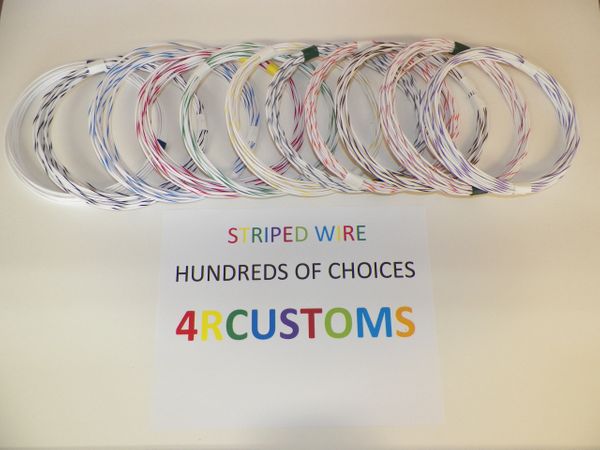 WHITE 16 gauge GXL wire - with stripe color and length options
$5.75