2:1 Black adhesive heat shrink tube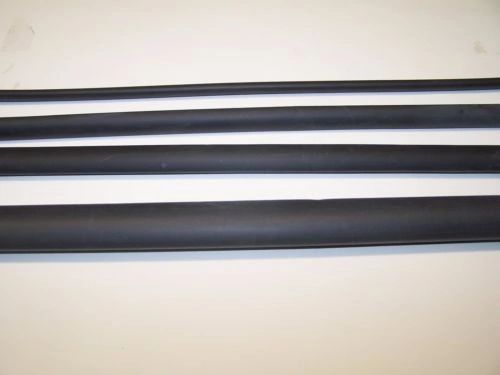 2:1 Black adhesive heat shrink tube
This listing is for four (4) feet of black 2:1 adhesive heat shrink

NOTE THIS IS A TUBE STYLE , KIND OF LIKE AN INNER TUBE AND COMES IN 4' STICKS   ALSO NOTE THIS HAS AN AVERAGE WALL THICKNESS OF .013-.015

WE ALSO SELL OTHER SIZES OF BLACK SHRINK IN 2:1 OR 3:1 DOUBLE WALL ADHESIVE, PLUS CLEAR PVC SHRINK AND BLACK PVC SLEEVE. ALSO EXPANDABLE BRAIDING IN STAINLESS AND BLACK FLEX.
WE HAVE OVER 150 STRIPED COLORED WIRES FOR SALE BY THE FOOT ALSO IN 16, 18, 20 AND 22GA CHECK OUT OUR STORE FOR MORE PRODUCTS.
AND WE SELL OEM ELECTRICAL CONNECTORS, TERMINALS AND TOOLING FOR MOLEX, DEUTSCH, AMP/TYCO MULTI-LOCK AND AMP/TYCO MATE-N-LOK
CHECK OUT OUR STORE OR EMAIL US WITH QUESTIONS.
Just as a gauge you can fit the following amount of 18 ga GXL wires inside.
1/4 Inch can be used for up to 5, 18ga wires
3/8 Inch can fit up to 10, 18ga wires
½ Inch can fit up to 18, 18ga wires
¾ Inch can fit over 30+ 18ga wires
Note: shrink may be flat or round when you get it but has the ID listed.
Some of our biggest sellers are our wiring kits, extensions and harnesses, check out our other items listings. THIS STORE IS RUN BY 4RCUSTOMSWIRE A SMALL FAMILY RUN BUSINESS IN THE USA.
Thanks and good luck
This site is run by 4RCUSTOMSWIRE.
We also sell connector kits and individual connectors and terminals along with tooling for the following AND OTHER SHRINK AND PVC TUBE

Featured Products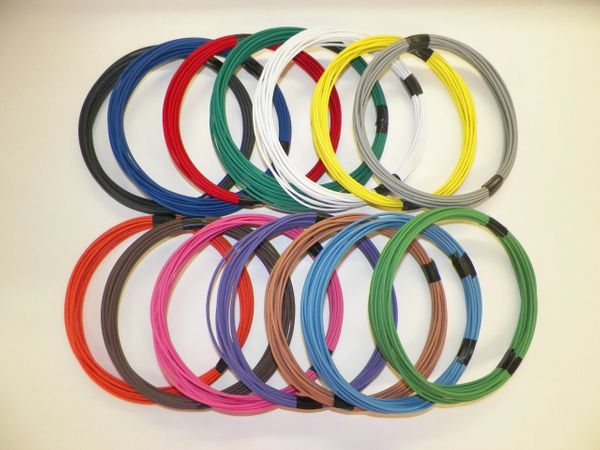 16 gauge GXL wire - Individual Solid Color and Size Options
$7.49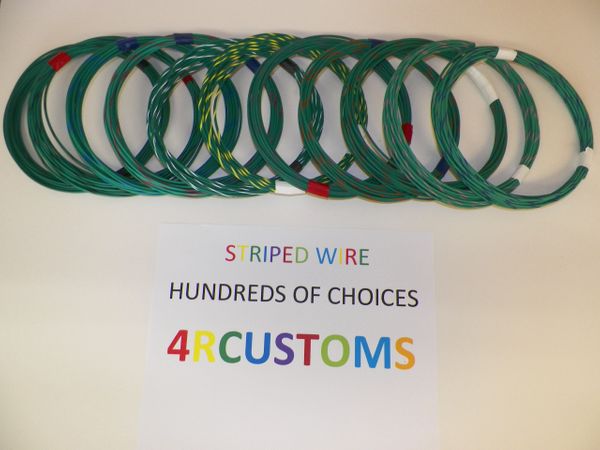 GREEN 18 gauge GXL wire - with stripe color and length options
$7.99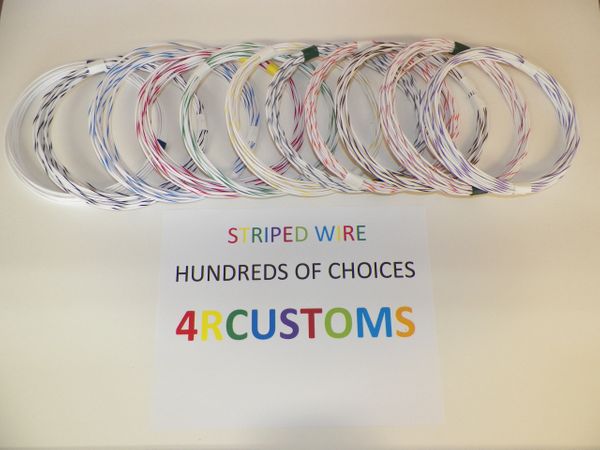 WHITE 16 gauge GXL wire - with stripe color and length options
$8.49