BLACK BRAIDED EXPANDABLE FLEX SLEEVE WIRING HARNESS LOOM FLEXABLE WIRE COVER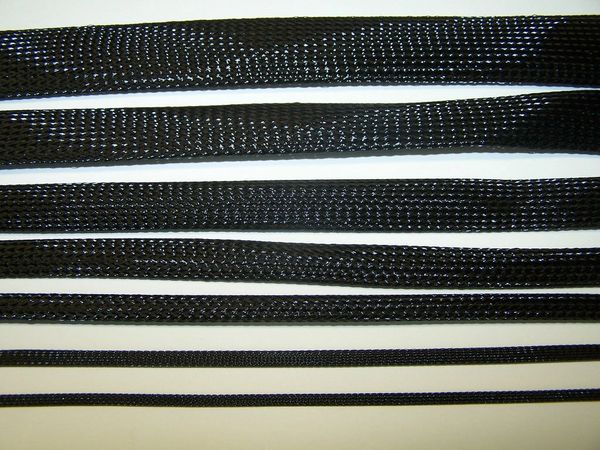 BLACK BRAIDED EXPANDABLE FLEX SLEEVE WIRING HARNESS LOOM FLEXABLE WIRE COVER
This listing is for expandable BLACK FLEX-GUARD PE sleeve / cover / loom. Price includes FREE SHIPPING IN THE USA
NOTE THAT THIS IS NOT SPLIT

THIS IS THE SAME AS THE BLACK NYMAX WE SELL BUT A LITTLE LOWER QUALITY AND HAS MORE OF A PLASTIC FEEL THAN THE CLOTH FEEL OF THE NYMAX. BOTH ARE EXCELLENT FOR COVERING WIRES AND HARNESSES AND WORK THE SAME JUST THIS IS A LITTLE LESS EXPENSIVE.
THIS STYLE DOES NOT HAVE A SPLIT BUT WE SELL THAT ALSO
We also sell this in many sizes and lengths; use the pull down menu in the listing to make your choice.
This is a nice braided black flexible wire cover for doing wiring on motorcycles, cars or for any wiring needs.
It can be expanded to go over electrical plugs and then pulled back tight against the wire for a clean snug look.
We use it in our wiring shop to cover custom Harley wiring harnesses but there are many other uses. It can be used to cover just about anything.
OTHER ITEMS WE SELL BUT HAVE NOT LISTED YET INCLUDE;


NYMAX
EXPANDABLE BRAIDED SLEEVE
STAINLESS
STEEL EXPANDABLE BRAIDED SLEEVE
3:1 AND 2:1 SHRINK TUBE IN BLACK AND CRYSTAL CLEAR
BLACK PVC TUBE
AND MANY OTHER ITEMS, CHECK OUT OUR STORE
Below are the manufactures specs for the black braid FLEX-GUARD PE. They do not show a chart for the NYMAX but it should be close to the same with a bit less on overall expansion
| | | |
| --- | --- | --- |
| SIZE | MINIMUM | MAXIMUM |
|   |   |   |
| 1/8 INCH | 3/32 | 1/4 |
| ¼ INCH | 1/8 | 3/8 |
|  3/8 | 1/4 | 5/8 |
| ½ INCH | 3/8 | 3/4 |
| ¾ INCH | 1/2 | 1-1/4 |
| 1 INCH | 5/8 | 1-1/2 |
| 1-1/4 INCH | 7/8 | 1-3/4 |
Featured Products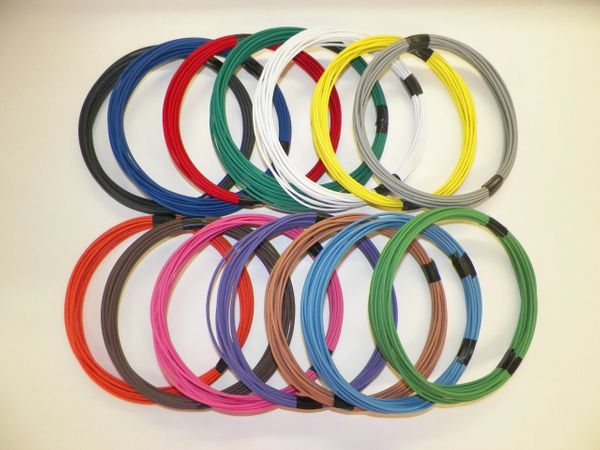 16 gauge GXL wire - Individual Solid Color and Size Options
$7.49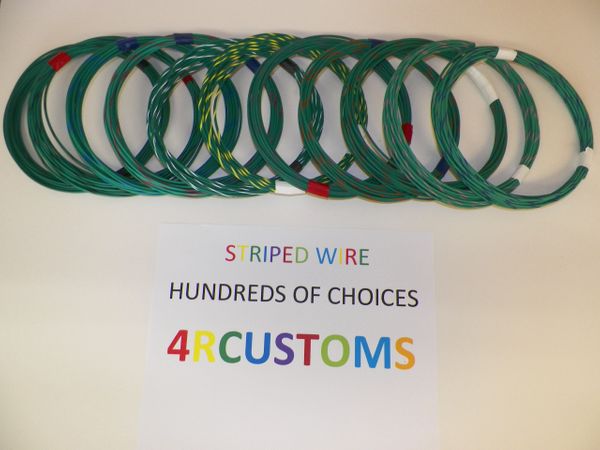 GREEN 18 gauge GXL wire - with stripe color and length options
$7.99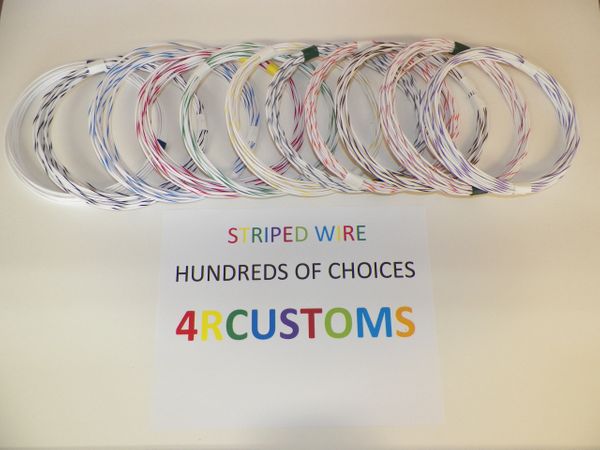 WHITE 16 gauge GXL wire - with stripe color and length options
$8.49