Black PVC Sleeve wiring harness loom flexiable wire cover protection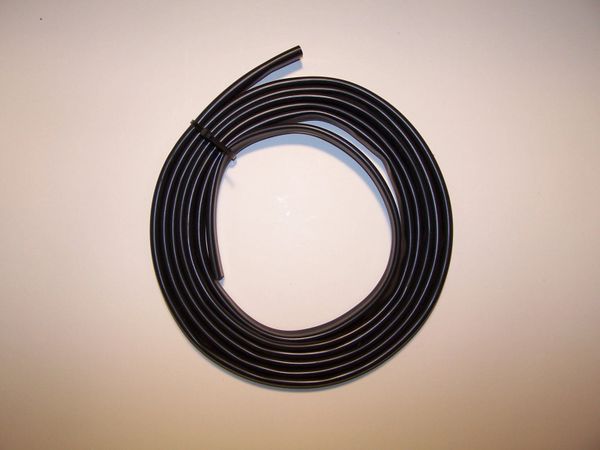 Black PVC Sleeve wiring harness loom flexiable wire cover protection
THIS LISTING IS FOR BLACK PVC SLEEVE WITH FREE SHIPPING IN THE USA AND LOW RATES WORLD WIDE
PLEASE INTERNATIONAL BUYERS EMAIL ME FIRST SO i CAN WEIGH AND FIGURE SHIPPING COSTS THEN I WILL DO A SPECIAL LISTING JUST FOR YOU, SORRY BUT THERE WAS NO WAY TO PRE FIGURE ALL THE DIFFERENT POSSIBILITIES

BLACK PVC SLEEVE
We have it in 3/16, 1/4, 5/16, 3/8, 1/2, and 5/8. Email for different sizes and lengths
| | | | |
| --- | --- | --- | --- |
|   | 5 FEET | 10 FEET | 25 FEET |
| 3/16 INCH | 6.95 | 12.95 | 26.95 |
| ¼ INCH | 6.95 | 12.95 | 26.95 |
| 5/16 INCH | 7.45 | 13.45 | 27.95 |
| 3/8 INCH | 9.95 | 17.95 | 36.95 |
| 7/16 INCH | 9.95 | 17.95 | 36.95 |
| ½ INCH | 10.45 | 19.45 | 38.45 |
| 5/8 INCH | 13.95 | 24.95 | 42.95 |
NOTE THAT THE PICS ARE JUST FOR REFERENCE. YOU WILL GET THE DIAMETER AND LENGTH IN THE LISTING TITLE

WE ALSO SELL OTHER SIZES OF BLACK PVC AND SHRINK IN 2:1 OR 3:1 DOUBLE WALL ADHESIVE, PLUS CLEAR PVC SHRINK AND BLACK PVC SLEEVE. ALSO EXPANDABLE BRAIDING IN STAINLESS AND BLACK FLEX.
 WE HAVE OVER 160 STRIPED COLORED WIRES FOR SALE BY THE FOOT ALSO IN 16, 18, 20 AND 22GA CHECK OUT OUR STORE FOR MORE PRODUCTS.
 AND WE SELL OEM ELECTRICAL CONNECTORS, TERMINALS AND TOOLING FOR MOLEX, DEUTSCH, AMP/TYCO MULTI-LOCK AND AMP/TYCO MATE-N-LOK
 CHECK OUT OUR STORE OR EMAIL US WITH QUESTIONS.
Note: PVC may be folded for shipping reasons but kinks come right out and leave no damage.
We also sell by the foot in any size and length you need. Email us IF YOU NEED SOMETHING NOT LISTED and we can send you a quote or an invoice.
Some of our biggest sellers are our wiring kits, extensions and harnesses, check out our other items listings.
THIS STORE IS RUN BY 4RCUSTOMS A SMALL FAMILY RUN BUSINESS IN THE USA.
Thanks and good luck
Featured Products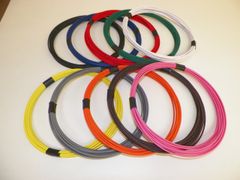 16 gauge GXL wire - Individual Solid Color and Size Options
$5.75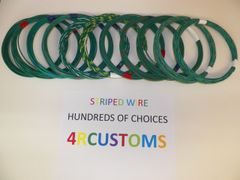 GREEN 18 gauge GXL wire - with stripe color and length options
$5.65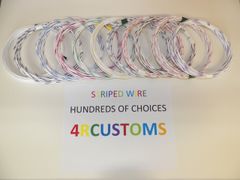 WHITE 16 gauge GXL wire - with stripe color and length options
$5.75