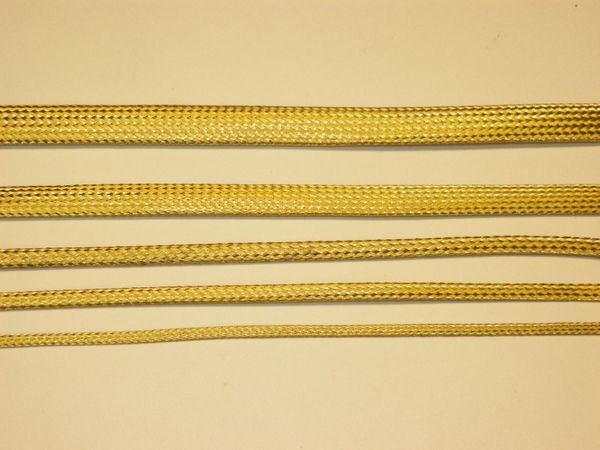 Braided Brass Sleeve
This listing is for expandable BRASS BRAIDED SLEEVE sleeve / cover / loom. Price includes FREE SHIPPING IN THE USA
THIS IS HIGH QUALITY 360 BRASS AND TOP OF THE LINE AND VERY SHARP LOOKING
HANDS DOWN THIS IS A SHOW STOPPER

We also sell this in many sizes and lengths; use the pull down menu in the listing to make your choice.
This is a nice braided flexible sleeve for wire cover when for doing wiring on motorcycles, cars or for any wiring needs.
It can be expanded (WITHIN REASON) to go over electrical plugs and then pulled back tight against the wire for a clean snug look.
We use it in our wiring shop to cover custom Harley wiring harnesses but there are many other uses. It can be used to cover just about anything.
ALLOW A BIT MORE LENGTH THAN NEEDED TO REMOVE FRAY THAT HAPPENS WHEN FIRST OPENED 
WE DO SHIP INTERNATIONALLY BUT YOU WILL HAVE TO CONTACT US TO GET THE BEST PRICES ON SHIPPING COSTS

OTHER ITEMS WE SELL BUT HAVE NOT LISTED YET INCLUDE;


NYMAX
EXPANDABLE BRAIDED SLEEVE
FLEX-GUARD PE

STAINLESS
STEEL EXPANDABLE BRAIDED SLEEVE
COPPER  EXPANDABLE SLEEVE
BRASS  EXPANDABLE SLEEVE
3:1 AND 2:1 SHRINK TUBE IN BLACK AND CRYSTAL CLEAR
BLACK PVC TUBE
ONE OF OUR BIGGEST SELLERS ARE THE STRIPED AUTOMOTIVE GXL AND TXL WIRES WE HAVE WELL OVER 100 COLOR CHOICES AND ALMOST EVERY COLOR HARLEY USES
We do our best to satisfy all customers. We will fix, replace or exchange any new items we sell. If we still cannot resolve a problem we will refund your costs PLUS ANY SHIPPING COSTS you had. So you have a full guaranty. How many sellers are confident enough about their products to do that????? So there should never be any reason to leave negative feedback unless WE BECOME JERKS and then we will want to know.
THIS STORE IS RUN BY 4RCUSTOMSWIRE
Featured Products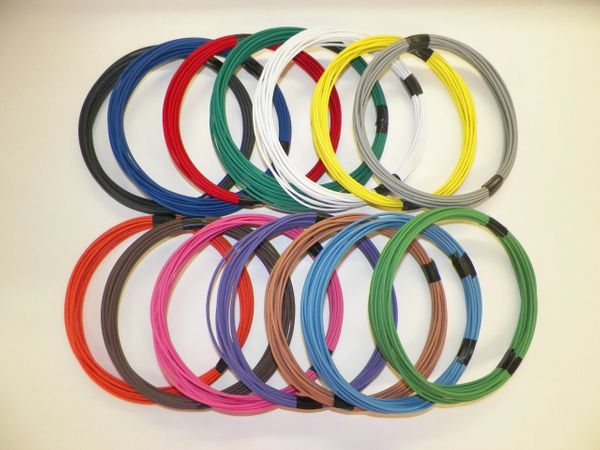 16 gauge GXL wire - Individual Solid Color and Size Options
$7.49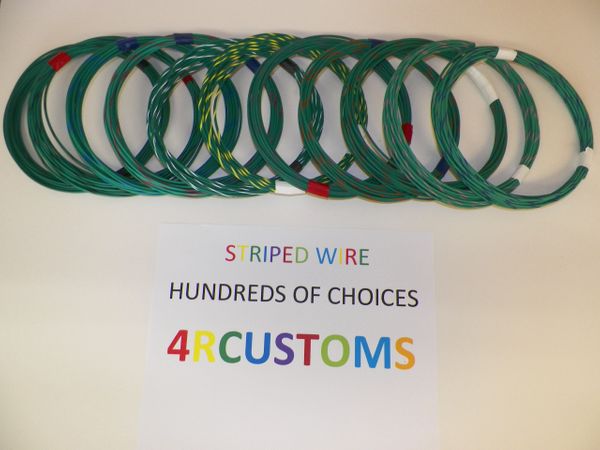 GREEN 18 gauge GXL wire - with stripe color and length options
$7.99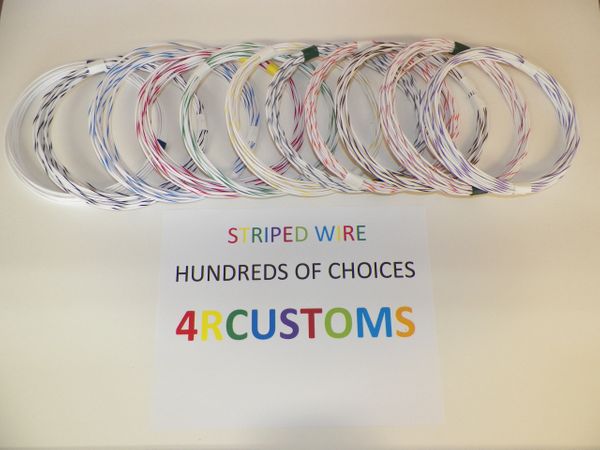 WHITE 16 gauge GXL wire - with stripe color and length options
$8.49