Harley 360 BRASS terminal tool Mate-N-Lok Lock CONNECTORS Weather pac Delphi GM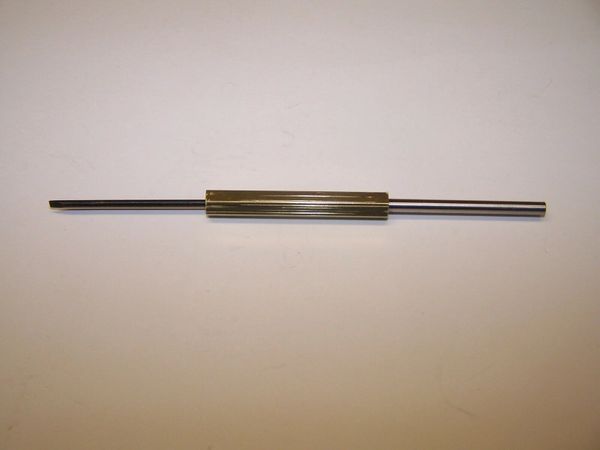 Harley 360 BRASS terminal tool Mate-N-Lok Lock CONNECTORS Weather pac Delphi GM
THIS LISTING IS FOR ONE (1) TERMINAL REMOVAL TOOL FOR THE MATE-N-LOK .250 CENTER LINE CONNECTORS USED ON SOME HARLEY AND ULTIMA APPLICATIONS. THE OD IS .133 AND THE ID IS .110 IT ALSO WORKS ON SOME WEATHER PAC, DELPHI AND GM STYLE CONNECTORS WITH FREE SHIPPING TO THE USA. TOOL IS MADE FROM 1/4 INCH HEX 360 BRASS. THIS TOOL HAS A SECOND SIDE THAT IS A SMALL FLAT HEAD SCREWDRIVER THAT HELPS SEAT THE RUBBER SEALS.

THIS IS NOT THE OEM TOOL BUT WORKS WITH THESE CONNECTORS AT A MUCH LOWER COST. WE DO HAVE THE OEM TOOLS IF YOU WANT THEM, CHECK OUT OUR STORE.
WE HAVE BEEN PLAYING AROUND (OR GOOFING OFF) WITH DIFFERENT TOOLING IDEAS IN OUR SPARE TIME AND GAVE THIS DESIGN A TRY.
This is how the tool works. Push the tool into the connector slot over the terminal then while pulling back on the wire slightly, rotate the tool (not like a screwdriver) in a circular oblong direction. As you rotate the tool it will make contact with the two tabs on the terminal one at a time and when the second one is depressed it will release the wire and you will be able to pull it out.

IF FOR ANY REASON YOU ARE NOT SATISFIED WE WILL REFUND THE FULL AMOUNT OF YOUR PURCHASE WITH NO QUESTIONS ASKED. SO YOU CAN NOT LOSE TRYING IT. IF IT WORKS FOR YOU YOU SAVE MONEY AND MORE BY BUYING THE OEM ONE THAT WE ALSO CARRY.

CHECK OUT OUR OTHER TOOLS, CONNECTORS AND HARLEY WIRING ITEMS WE MAKE OR SELL AT 4RCUSTOMSWIRE

THANKS AND GOOD LUCK
Featured Products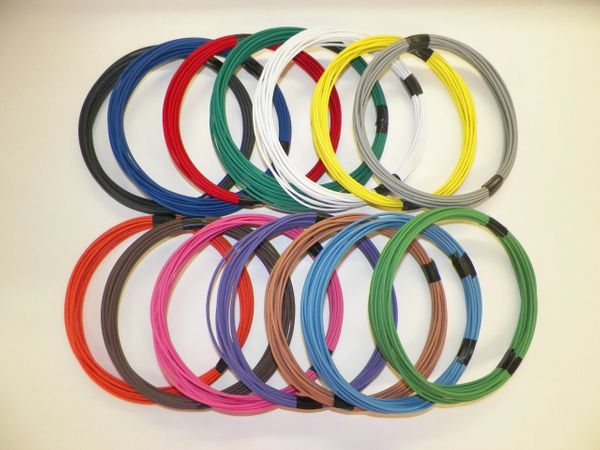 16 gauge GXL wire - Individual Solid Color and Size Options
$7.49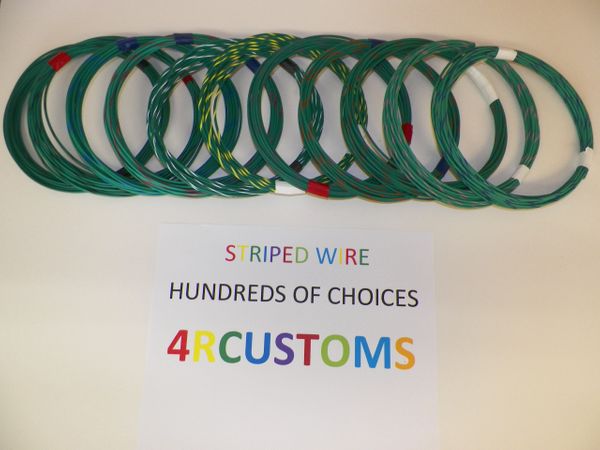 GREEN 18 gauge GXL wire - with stripe color and length options
$7.99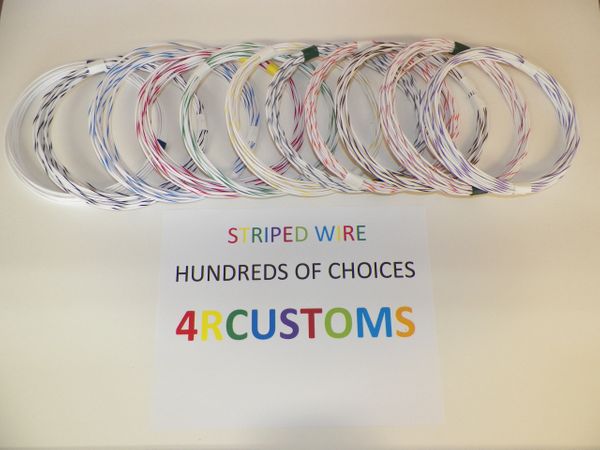 WHITE 16 gauge GXL wire - with stripe color and length options
$8.49