NYMAX PREMIUM BLACK BRAIDED EXPANDABLE FLEX SLEEVE WIRING LOOM FLEXIABLE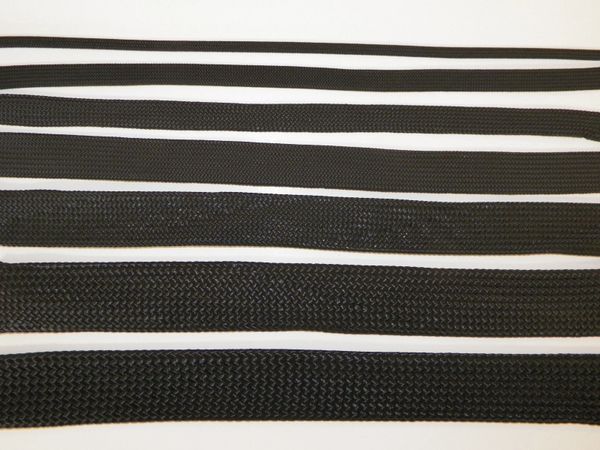 NYMAX PREMIUM BLACK BRAIDED EXPANDABLE FLEX SLEEVE WIRING LOOM FLEXIABLE
This listing is for expandable BLACK BRAIDED NYMAX sleeve / cover / loom. Price includes FREE SHIPPING IN THE USA
NOTE THAT THIS IS NOT THE SPLIT STYLE

THIS IS THE SAME AS THE BLACK FLEX-GUARD PE WE SELL BUT A MUCH HIGHER QUALITY AND HAS MORE OF A CLOTH FEEL THAN THE PLASTIC FEEL OF THE FLEX-GUARD PE. BOTH ARE EXCELLENT FOR COVERING WIRES AND HARNESSES AND WORK THE SAME JUST THIS IS A HIGHER END MATERIAL. Please keep in mind that this is a type of cloth material and expands but NOT AS MUCH as the plastic Flex-Gaurd. A little more patience is required. Also keep in mind that all the sizes have limits but we can not set a specific value to them as to what they will fit as beauty is in the eye of the beholder. What we mean is do not expect that the 1/8 will expand over a baseball bat and still look good. Try and judge what you are trying to go over and choose accordingly. We sell this in multiple sizes to try and give lots of options.
THIS STYLE DOES NOT HAVE A SPLIT BUT WE SELL THAT ALSO IN OUR EBAY STORE SO CHECK AND SEE WHAT ELSE WE HAVE
We also sell this in many sizes and lengths; use the pull down menu in the listing to make your choice.
This is a nice braided black flexible wire cover for doing wiring on motorcycles, cars or for any wiring needs.
It can be expanded to go over electrical plugs and then pulled back tight against the wire for a clean snug look.
We use it in our wiring shop to cover custom Harley wiring harnesses but there are many other uses. It can be used to cover just about anything.
OTHER ITEMS WE SELL BUT HAVE NOT LISTED YET INCLUDE;


FLEX-GAURD-PE
EXPANDABLE BRAIDED SLEEVE
STAINLESS
STEEL EXPANDABLE BRAIDED SLEEVE
3:1 AND 2:1 SHRINK TUBE IN BLACK AND CRYSTAL CLEAR
BLACK PVC TUBE
AND MANY OTHER ITEMS, CHECK OUT OUR STORE
We have it in 1/8, 1/4, 3/8, 1/2, 3/4, 1 and 1-1/4 inch. Email for different sizes and lengths
Below are the manufactures specs for the black braid FLEX-GUARD PE. They do not show a chart for the NYMAX but it should be close to the same with a bit less on overall expansion
| | | |
| --- | --- | --- |
| SIZE | MINIMUM | MAXIMUM |
|   |   |   |
| 1/8 INCH | 3/32 | 1/4 |
| ¼ INCH | 1/8 | 3/8 |
|  3/8 | 1/4 | 5/8 |
| ½ INCH | 3/8 | 3/4 |
| ¾ INCH | 1/2 | 1-1/4 |
| 1 INCH | 5/8 | 1-1/2 |
| 1-1/4 INCH | 7/8 | 1-3/4 |
Braided sleeving produced from Nylon 6 multifilament yarn
Tightly woven for better coverage
Extremely flexible protective sleeving
Softens at about 225°C
Melts at about 250°C
Standard color: Black
More specs from the manufacture

974 Series | NYMAX

Nylon 6 multifilament yarn braided sleeving

Braided sleeving produced from Nylon 6 multifilament yarn

Tightly woven for better coverage

Extremely flexible protective sleeving

Softens at about 225°C

Melts at about 250°C

Standard color: Black
Property

Test Method

Performance

Tensile Strength

ASTM D-876

80,000 psi

Specific Gravity

ASTM D-876

1.14

Dielectric Constant
@1000 Hz, 18% RH & 70°F

 

4.0

Moisture Absorption (24 Hours)

ASTM D-570

0.04%

Melt Temperature

ASTM D-2117

250° C

Sleeving Specification

MIL-S-47053 / AA-59301A

 
THIS STORE IS RUN BY 4RCUSTOMS
Featured Products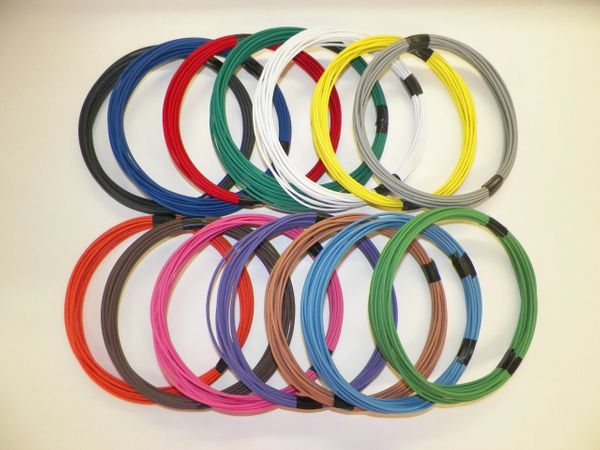 16 gauge GXL wire - Individual Solid Color and Size Options
$7.49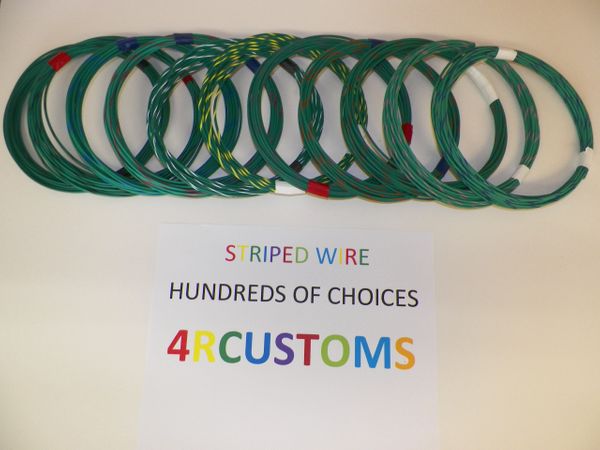 GREEN 18 gauge GXL wire - with stripe color and length options
$7.99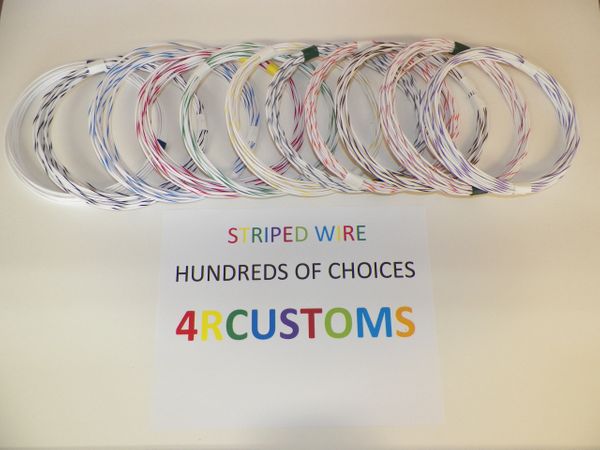 WHITE 16 gauge GXL wire - with stripe color and length options
$8.49